About me
Hi. I am Jozsef and welcome to my blog. I am css3 enthusiast, experienced front-end developer and a free spirited freelancer. This is my portfolio page : http://thecsscoder.com
I would love to leave some value behind me, in this case would be my technical knowledge. That's why I write my own css blog and contribute on other forums with my ideas. Also others are welcomed to write articles and post it here.
About my hobbies: I love swimming, voyaging, doing my push-ups and travelling to foreign countries. I am not really a party animal, but always opened to make new friendships.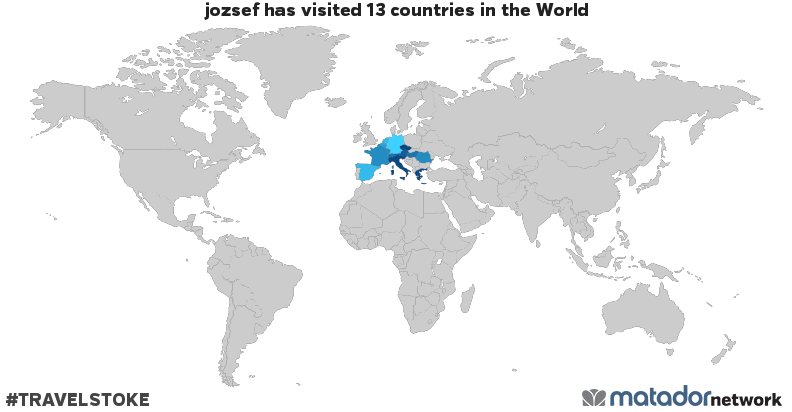 jozsef has been to: Austria, Belgium, Czech Republic, France, Germany, Greece, Hungary, Italy, Netherlands, Romania, Spain, Switzerland, Vatican. Get your own travel map from Matador Network.